Logistics cold storage room is a large-scale cold storage facility that can integrate walk in cooler, walk in freezer and blast freezer room as the multifunctional cold storage solution, its main storage types include food, non-staple food, aquatic products, dairy products, fruits and vegetables, meat, followers, drug, and dry goods, etc. The logistics cold storage room can provide full rent, zero rent, and package services. With the development of modern economy, the logistics are featuring quick, accurate, small-lot characteristics. The original cold storage purpose cold room can not meet the modern logistics requirements. Instead the multipurpose modern logistics cold room are developing fast, logistics cold storage is playing a more important role now.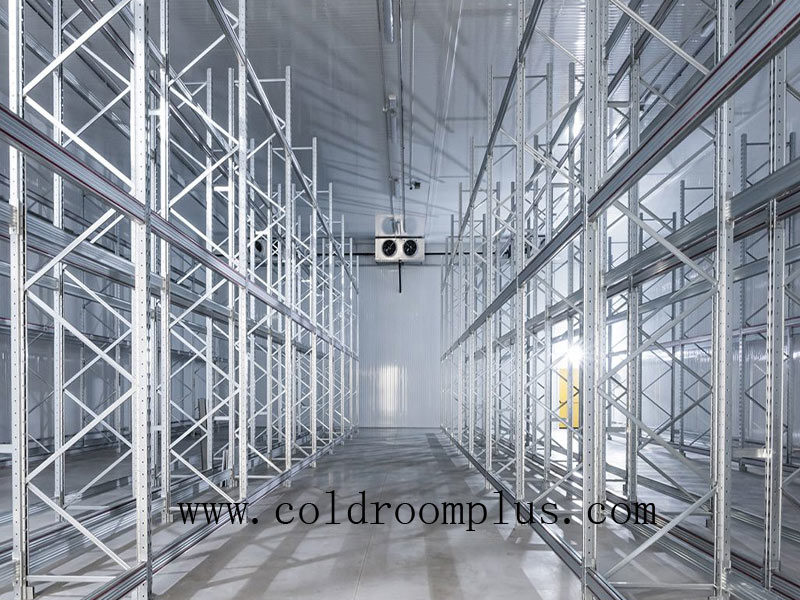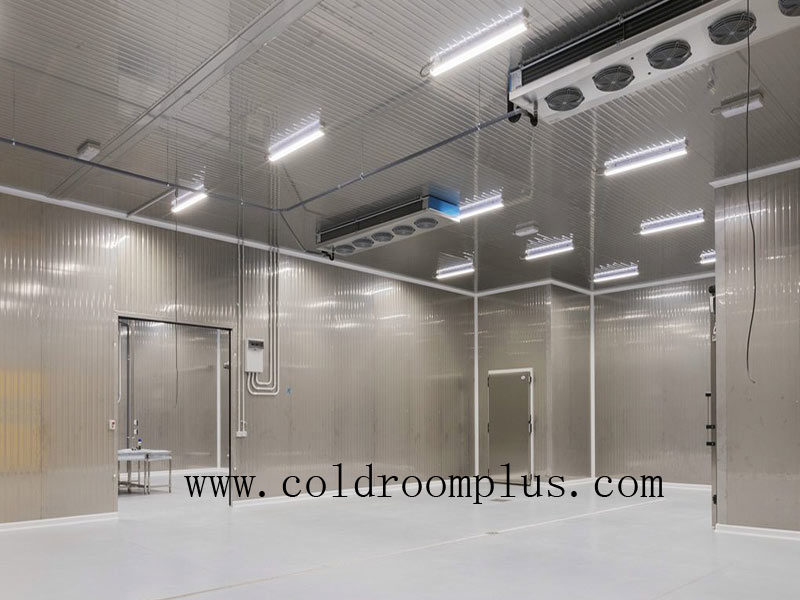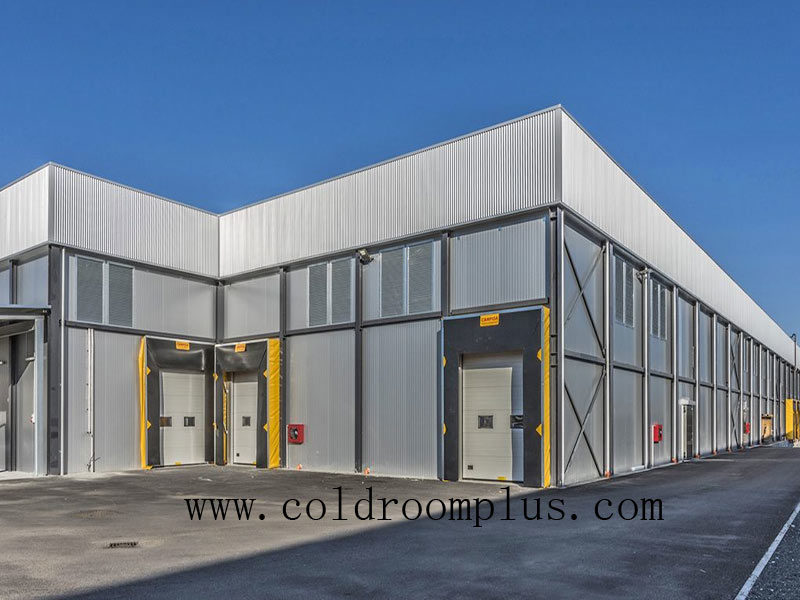 Features of Logistics Cold Storage
Our refrigeration system design of logistics cold storage is more environmentally friendly and energy efficient. The cold storage temperature control range is wide, the choice of cooling device, layout and floor design are in line with the cold storage requirements of different commodities. The cold room temperature automatic monitoring device is also in a good position.
Built-in low temperature corridor, closed platform, electric driven cold storage door, anti-collision flexible sealant and platform height adjustment device are integrated together to realize the door to door loading and unloading. so it is more energy efficient and convenient due to different configurations such as lifting door, sliding door and door seal and platform.
Due to the high frequency and large capacity of the goods, a special walk-in corridor should be set up with a temperature control of 0 ℃~ 7 ℃.
A good Internet system achieves good traceability and cloud services, making logistics cold chain distribution management scientific.Such as PLC control.
Pallet racking and shelving operation utilized to realize cargo first in first out management which improves storage quality and decreases goods loss.
The multi-layer automatic cold storage room is managed by computer to realize automatic loading, docking, room temperature control, refrigeration equipment without anyone running, and can also provide cargo name, quantity, location, temperature data, storage cost and invoice at any time, thus reducing costs and labor to improve efficiency.
Logistics Cold Storage Construction Procedures
Logistics cold storage room is generally built in places where the land is relatively cheap but convenient to transport, and there will be no heavy pollution around. The land shall be flat, sturdy and dry. The floor is generally concrete. The door should be against wind direction and eastward to avoid pollution. The cold storage floor should be above the ground to prevent rainwater saturation.
Convenient transportation and connection with the market also need to be considered. The Logistics cold storage should be built in a shade place without frequent hot wind. The effective drainage around the cold room is very important. Underneath it should be insulated and kept warm and kept dry. Before the construction of the cold room, a complete three-phase power system should be prepared according to the voltage of the refrigeration equipment to be used.
Our logistics cold rooms have a variety of temperature functions freezing, refrigeration and environment to facilitate the storage of a wide range of goods.
Provide thermal insulation equipment for freezer, refrigeration, air conditioning and environmental storage facilities
Temperature monitoring and tracking system
Good layout is designed to improve the efficiency of cargo turnaround time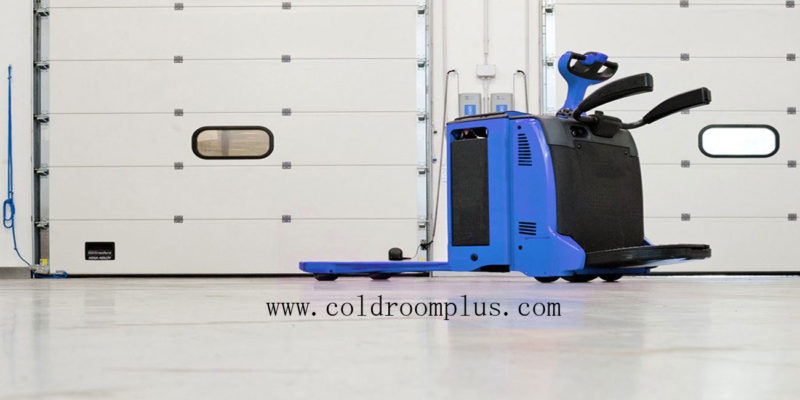 Cebu Logistics Cold Storage in Philippine
1. Project overview
The area is 6900 m2 which was designed based on 2500 tons of agricultural products and other agricultural cold storage, construction size is 25*70*9 m with 1.8*3 m electric sliding door.
2. Parallel unit with PLC intelligent control is used in refrigeration system
The careful piping design minimizes line pressure loss and maximizes unit efficiency.
Equipped with a high-efficiency main oil separator, it can mostly separate the lubricating oil from the compressor exhaust port,  and effectively improve the heat exchanger efficiency.
Provide multi-suction branch control according to the needs, one unit can be used for multiple evaporation temperatures, effectively use the cooling temperature of each evaporation temperature, so that the system runs in the most energy-saving conditions.
When one of the compressors in the unit fails, the other compressors can continue to work normally without affecting the storage safety of all the goods, and can be repaired separately.
Automatic control of the entire cold storage system. Automatically balance the running time of each machine head, so that the unit life is extended by more than 30% compared with the single unit.
Famous brand accessories, such as Demark Danfoss, Germany Bitzer, etc.
We would like to provide you with more details about our logistics cold storage with condensing unit, unit cooler or other cooling systems, that is why we encourage you to contact us at any time.