Insulated cold room panels in Australia are very popular, with more than 15 years experience, OnlyKem has built many cold room projects in more than 150 countries in the world. For example, Australia. There is a customer who is from Australia bought Insulated Cold Room Panels from us. He has installed his projects soon and gave us a good feedback. Following points are the reason of our insulated cold room panels are popular in Australia.
We promised No ASBESTOS in our goods !
1. OnlyKem Insulated Cold Room Panels can be installed easily because of its' cam-lock.
We put the cam – lock into panels during the panels production. It is not directly connected to the metal outside, avoiding the cold bridge phenomenon. With cam – lock connection, the insulated cold room panels can be installed easily. Always the panels have convex groove while it have cam-lock. With convex groove, the connection is tight and can reduce cooling consumption and save energy. What's more, we don't need additional sealing strips and rivets for installation. In this way, simple installation and reducing installation costs, also let our cold room looks like more beautiful.
And the cold room stability is very high because of cam – lock connection between wall and roof panels, the whole frame. What's more, the cold room can be removable, expansion and reuse so that can save the cost of reconstruction.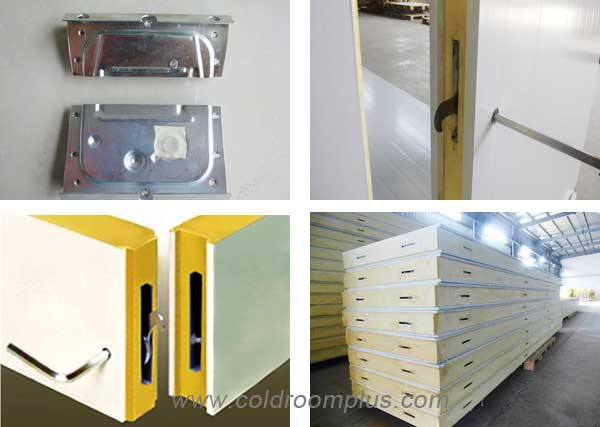 2. With the most suitable density, the insulation of OnlyKem Insulated Cold Room Panels is the best.
The foaming time of insulated cold room panels is 30~40 minutes, so enough foaming time makes the density of insulated cold room panels suitable. So the polyurethane is stable and good insulation that can reach 44kg/m3 Also the compressive pressure ability is very high. And the annual production line is constant temperature, makes the foaming good quality to the quality can be promised.
By the way, PU unique obturator and high resistance to gas diffusion polyurethane, with a smooth self – skin is an excellent impermeable material, has excellent long – term insulation properties, its thermal insulation properties sustainable 30 to 40 years ( In the dry, humid or electrochemical corrosion, and due to insects, fungi or algae growth or damage due to rodents and other external factors, will not be damaged). So in this density, low thermal conductivity, good insulation, good stability, long lifetime, light capacity, high strength, heat insulation, sound insulation, flame retardant, cold, corrosion, non – absorbent, simple and quick construction.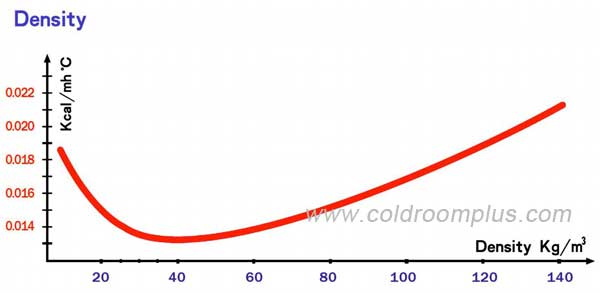 3. OnlyKem Insulated Cold Room Panels have low thermal conductivity, better insulation.
Rigid polyurethane closed cell rate is over 90%, it is hydrophobic materials, it won't absorb moisture and increase the thermal conductivity, the wall will not seepage. So it has moisture-proof, waterproof performance. Thus, the thermal conductivity is low.
With the excellent thermal insulation properties, to achieve the same insulation requirements, it can reduce the thickness of the building envelope, thereby increasing the indoor space and improve space utilization.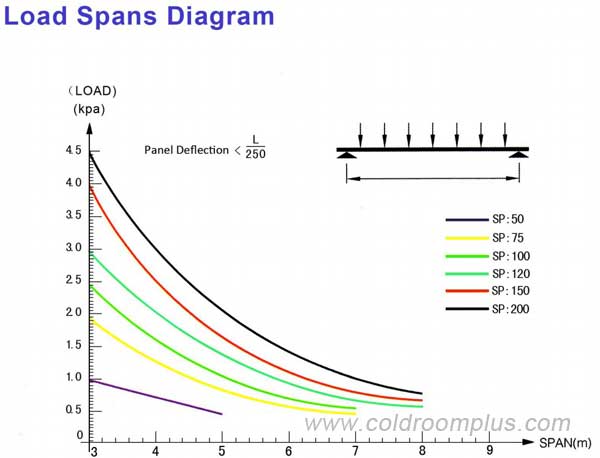 4. Customized production for OnlyKem Insulated Cold Room Panel
After we got your detailed requirement of cold room,our engineer will be based on the size of your cold room drawing to guide the production and installation. So our production can be customized, no need mass production. In this way, we can help customers to save many cost of production.
And, because of the low production cost and the customized production, our MOQ is not required. So please feel free to let us know know if you have any requirement. Will let our engineer design a suitable proposal for you.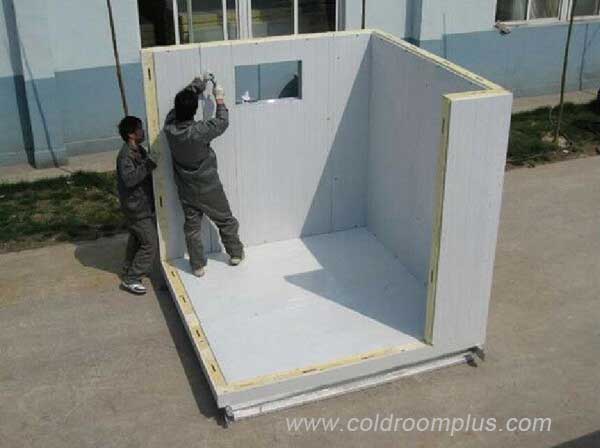 5. Suitable package for OnlyKem Insulated Cold Room Panels
From the feedback of our customer in Australia, their requirement for goods is very high. So in order to protect the goods well. We usually use pallet for panels package when the goods shipped by LCL. If the goods shipped by the whole container, we always add the plastic bubble paper on the panels to protect them.
For the refrigeration unit, we always use plywood seaworthy wooden case. In this way, can protect the goods well.
Our package was agreed by our customers in Australia. So please do not worry about our package. It can meet the requirement of the custom in your country.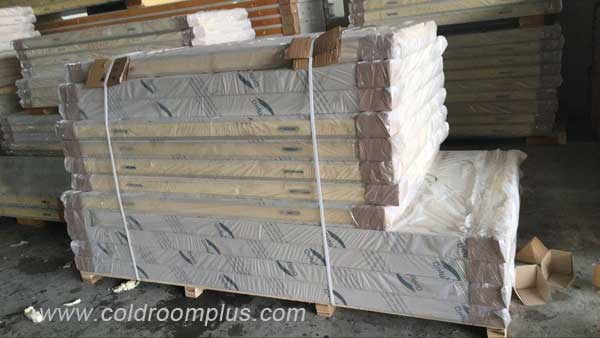 Many customers want to know the difference between PIR and PUR, the answer is as follows:
1. PUR and PIR are all polyurethane foam, but in the chemical and physical properties of the existence they are very different. Polyurethane rigid foam is mainly composed of polyols and isocyanates. Polyols are divided into polyether polyols and polyester polyols. Polyether polyols and isocyanate reaction product PUR, polyester polyol and isocyanate reaction polyisocyanurate (PIR). PIR's strengths are high temperature.
2. PIR is much higher than PUR on the black index, PUR index is usually 110-120, and PIR index is usually 250. Usually index of 200 or more, can be called PIR, if less 200 can only be called PIR, PUR mixture. PUR white material is usually used with polyether, and PIR white material with polyester. PIR strengths are high temperature, flame retardant, good strength. Defects are brittle, high cost.
In conclusion, whether in terms of practicality or economy, the PUR panel is more suitable for cold room building always.
Hope this article can help you to study insulated cold room panels better. Please feel free to ask if you have any questions.
Bring the fresh life to customers is our pleasure to do this business. Also happy our products can meet the requirements of the Australian customers. So, please do not hesitate to send us inquiry if you have any requirement.