Mini Cold Room generally adopts the eccentric hook connection or the field foaming fixation of the embedded parts inside the plate wall. Our mini cold room has characteristics of good sealing, easy loading and removal, small amount of construction and installation, labor saving, good quality and quick effect. Mini cold room is equipped with advanced refrigeration units that can match the cold storage capacity. Our mini cold room features fast cooling speed, energy saving, automatic controlling system, safe and reliable operation. Mini cold room is suitable for a wide range of cold storage temperature range of -40 ℃ to 20 ℃ which can meet the needs of different uses. It is suitable for use in various industries and departments.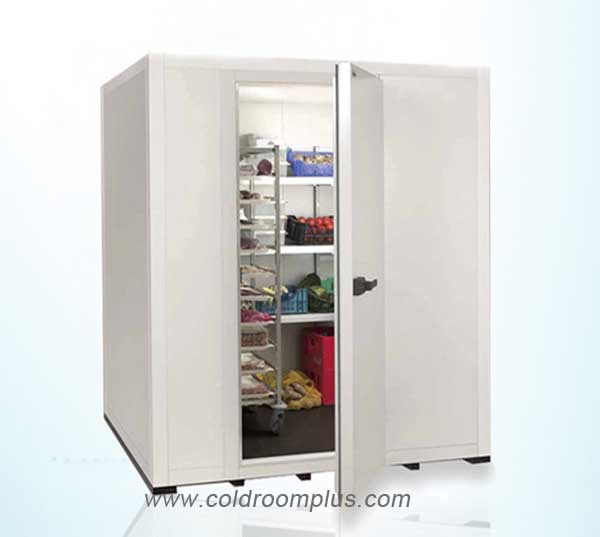 Characteristics of Mini Cold Room
The operation is simple, the volume is small, also it can move flexibly, convenient, etc.

The price is low and the operating cost is much lower than that of other refrigeratory stores.

A composite library board with the most advanced insulation material, polyurethane, as the core material for the

small cold storage

. Professional technology and excellent material selection to ensure that the system is more reliable. Inside and outside the cold room, we can select rigid polyurethane insulation sandwich panel with color steel plate, stainless steel plate, embossed aluminum plate and so on. T-plate, wall board, corner panel combined cold room can be assembled in any space, also can be made into a variety of lengths, specifications, to meet the different requirements of the majority of users. The door lock is equipped with a safe unlocking device, which can be opened even after the door lock, which effectively ensures the safety of the operator.

The main parts of Mini cold room are international famous brands, which ensure the reasonable collocation, smooth operation, good insulation performance, low energy consumption and excellent quality.

The size of Mini cold room, the storage temperature, the location of the unit, the opening of the door, the layout of the store, etc., all these can be customized according to the specific requirements of the user.
Advantages of Mini Cold Room
Because of its flexibility, short construction period, superior energy-saving effect, Mini cold room is more and more popular with users. It is the best choice to replace civil cold storage. The storage plate is filled with drawbars, which has good air tightness and heat insulation. Room body integration, with a good degree of steel, is the most advanced large-scale ultra-low-temperature storage.
The use of cold storage for a long time has a lot to do with daily maintenance, what are the methods of cold room maintenance? It is necessary to know some of this knowledge!
PU panel
PU panel is B2 fireproofing grade, B2 is best grade for keeping best insulation effect and safety.
Cam lock, very easy to install.
40-42 kg/m3 high density PU foam, It will influence the cold room life time. It can keep cold room lifetime to 20 years at least.
4.PU panels thickness: 100mm, 120mm, 150mm, 200mm. Width are 960mm or 1000mm(standard). Outer layer are color steel, stainless steel plate, thickness are 0.426mm, 0.5mm, 0.6mm or thicker .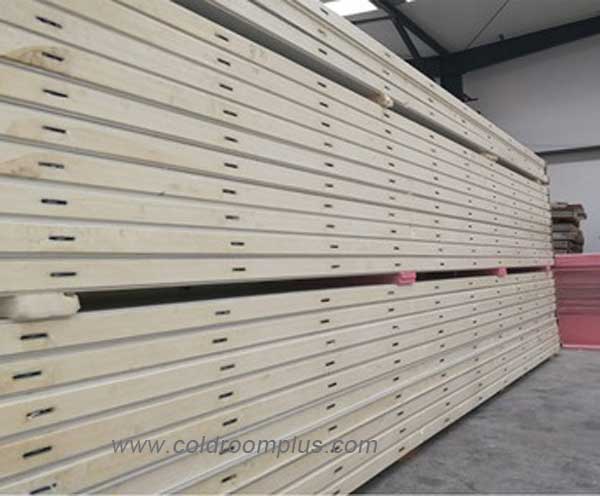 Hinged Door
Mini cold room door size can be customized.
Window on the door, glass door and PU panels door.
Eescape device system protects people safety.
Hinges and locks are stainless steel.
Condensing Units Brand
Bitzer, Copeland, Danfoss, etc. Quality is absolutely guaranteed.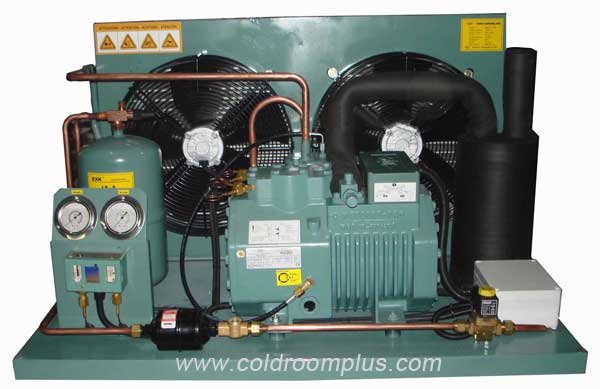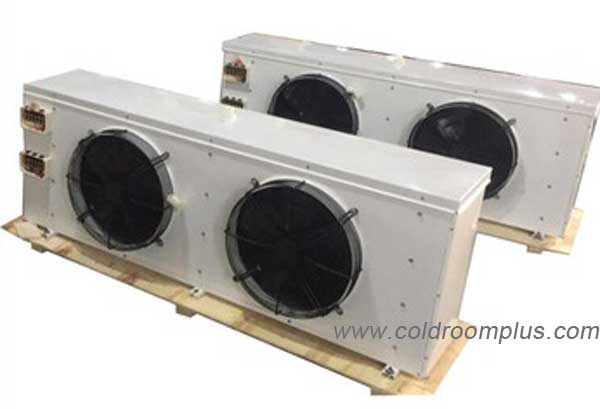 Selection of Compressor and Evaporator for Mini Cold Room
The capacity of mini cold storage is generally less than 5 tons, the refrigerant is mostly R404a. The low-temperature storage is semi-closed compressor, and the high-temperature storage is mostly closed compressor. Cold storage evaporator can be used by pipe or cold-air machine.
Mini cold room price/cost analysis
Mini cold room is a long-term customer-made cold storage style, the prices are also of particular concern. In fact, there is no accurate price, the so-called mini cold room prices are businesses accounting costs according to customer configuration requirements.
For example, if you want to build a mini freezer with an area of 2*2*2m to storage seafood and meat , voltage is 380, PU panel thinckness is 120mm, 2HP compressor, generally the price is less than $3000.
Like a fruit and vegetables storage for 2 meters long, 2 meters wide, 2 meters high Mnini cold room, the price is around $2000.
Customers are best to choose a reasonable price and good after-sales cooperation, because we do mini cold room not only to save costs, more importantly, can also enjoy good after-sales service.
OnlyKem Technology Co., Ltd.
OnlyKem Technology Co., Ltd. is the pioneer and leader of the refrigeration industry. Production and export of cold room and refrigeration equipment for more than 20 years. Our innovative, high quality products and solutions include Mini Cold Room, Walk In Cooler, Walk In Cooler Panel, Unit Cooler, Condensing Unit, etc. Product innovation and customer satisfaction are our long term commitment to all our partners.
So why not choose us? We are satisfied with all your expectations. Welcome to consult! please contact us at sale@coldroomplus.com, we will reply as soon as possible.