OnlyKem Cold Room Sliding Door (horizontal sliding door) with PU panel is designed and manufactured completely cold – bridge free. OnlyKem brand cold room sliding door is well know for high recycle, durability and excellent thermal properties. Most of the cold room sliding door is horizontal sliding door that easy to operate manually or automatically. OnlyKem brand cold room sliding door is made with the CFC free insulated PU panel, stainless steel or galvanized steel that meet EC/USDA international hygiene standards, they are available in customized size and structure for temperature range from -36°C to 10°C.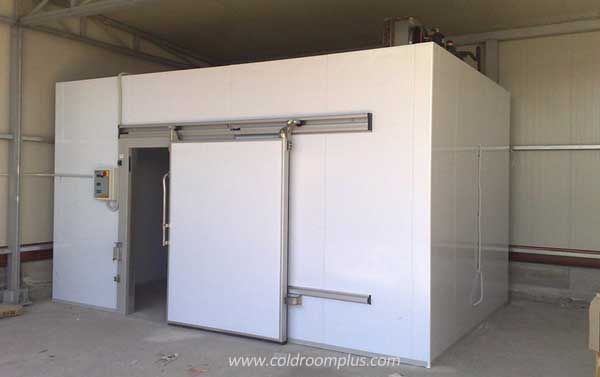 Features of OnlyKem cold room sliding door with PU panel
Sliding door is equipped with escape device system.
Can be customized according to customer's actual situation.
The internal component is PU panel with better insulation effect, poor thermal conductivity and long service time
According to customer's actual situation, the external material can be customized.  304 stainless steel, galvanized steel and 316 stainless steel are optional. OnlyKem cold room sliding door has the characteristics of Good stability, anti corrosion and beautiful.
For large size cold room, it is convenient for customers to use forklift, loading and unloading
Sliding smooth, durable.
Good impact resistance, increased the strength of the door.
The sealed insulation property effect is good. Save electricity.
Stainless steel accessories. Anti – corrosion, beautiful and long service life.
Reasonable packaging to ensure long- distance transport quality.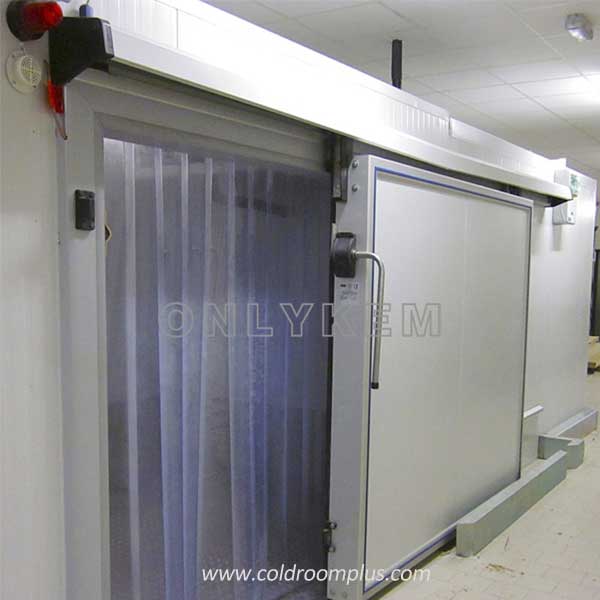 Detailed information of OnlyKem cold room sliding door with PU panel
Cold room door panel is joined together by means of tongue and groove and locked together by cam – lock on each side of the pu panel to ensure air tight joints.
Cam-lock design fastener to install with the cold room tightly and strongly.
Silica gel are used on the cold room door panel edge of the joint parts of each sandwich panel to ensure perfect sealing to avoid the cooling air leakage from the cool room for moisture inside the PU insulated panel for the best refrigeration and frozen storage result.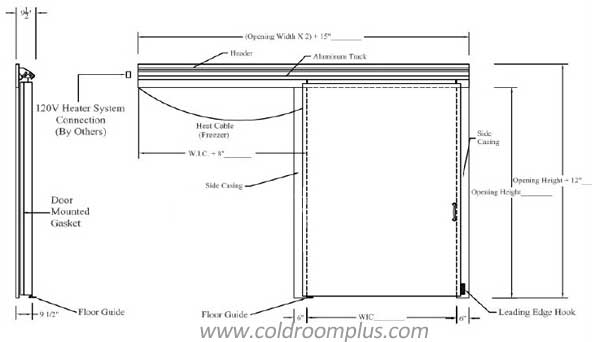 | | | |
| --- | --- | --- |
| Product feature | Standard configuration | Options |
| Door leaf |  RAL9010 color steel panel |  Green yellow red blue color steel or SS 304 |
| Door edge |  Aluminum alloy |  Stainless steel |
| Lead rail |  Aluminum alloy |  Stainless steel |
| Door frame |  Plastic wood |  PVC |
| Door sill |  / |  / |
| Door lock |  / | ART. 94 |
| Double door |  / |  Can be provided |
| Electric system |  / |  Full set of MTH automatic system |
| Porthole |  / |  Can be provided |
Auto sliding door or common sliding door size :
Door thickness
75mm,100mm,150mm, 200mm
Name
width (mm)
height (mm)
Sliding door
900
1800
1200
2000
1500
2200
1800
2400
2600
2800
1800
2500
3000
3000
Specification of cold room sliding door
| | |
| --- | --- |
| Cold room door material | 100% polyurethane foaming material BASF |
| Cold room door  density | 43kg/m |
| Thickness | 75mm,100mm,150mm, 200mm |
| Steel plate optional | Painted galvanized steel, stucco embossed aluminum, stainless steel |
| Door type optional | Flush door,convex hinged door, electric / manual sliding door , glass door , swing door |
Types of OnlyKem cold room sliding door with PU panel
There are many types sliding door like single leaf sliding door, double leaf sliding door, automatic sliding door and manual sliding door etc. All of them are designed with easy to operate escape system.
Double leaf OnlyKem cold room sliding door with PU panel. Can be customized as bigger size. Suitable for big cold room project.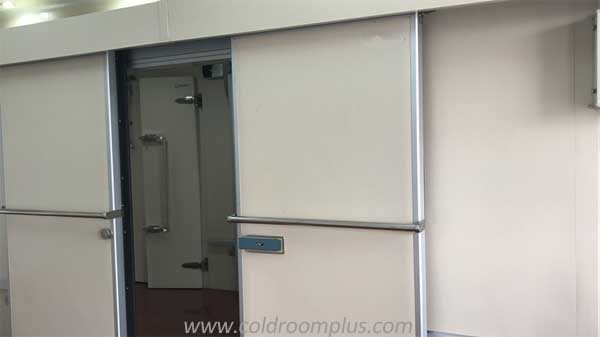 Single leaf OnlyKem cold room sliding door with PU panel. More suitable for loading and unloading. Beautiful appearance.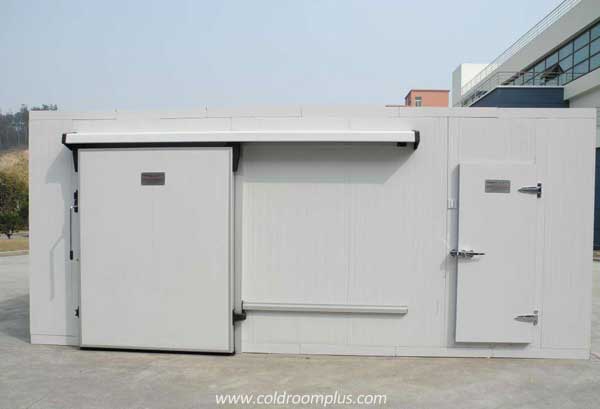 PU panel of OnlyKem sliding door
Sliding door insulation material is very suitable for insulation which has many features like low thermal conductivity, good insulation, good stability, long service time, light capacity, high strength, heat insulation, sound insulation, flame retardant, anti- corrosion, non- absorbent, quick construction.
Excellent thermal insulation properties can achieve the same insulation requirement.
High density. Good insulation, hing compressive ability.
Environment friendly. Doesn't produce harmful gases even if under high temperatures.
Can be customized. According to customer's requirement to match suitable thickness. Also ensure insulation effect and sufficient support strength.
Application of OnlyKem cold room sliding door with PU panel
OnlyKem cold room sliding door with PU panel is commonly applied to the walk in cold room, freezer room, blast freezer room with wide range of room temperature. The cold rooms with sliding door are widely used in milk factory, slaughter factory, supermarkets and food industry like food shops, restaurants, catering unit, bakeries and ice-cream parlors, hotels.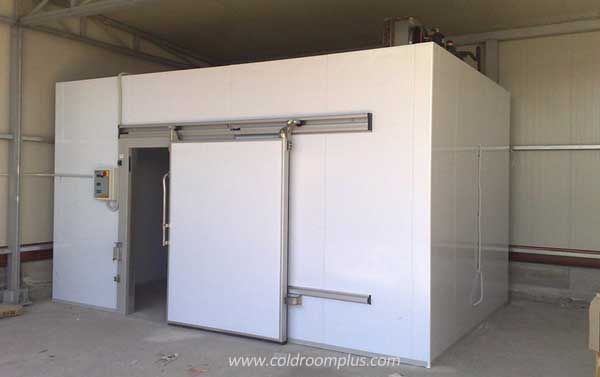 OnlyKem Technology Co., Ltd is the leading cold room and refrigeration unit designer, manufacturer and exporter dedicated in supplying finest quality cold room solutions and cold room installation to worldwide customers, we have experienced cold room installation team, choose OnlyKem, there is no worry about cold room installation. Welcome for your cold room requests, looking forward to cooperate with you in near future!