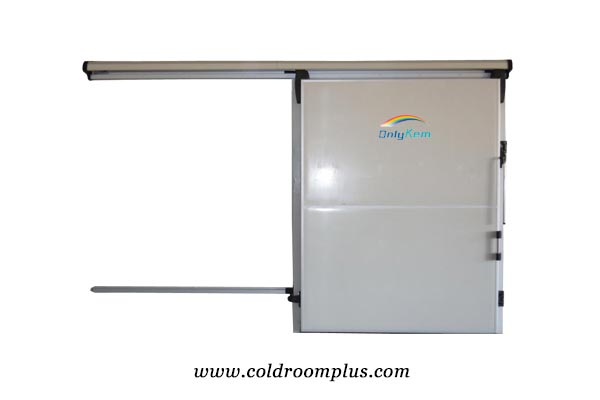 Cold room sliding door (also called horizontal sliding door) is designed and manufactured completely cold-bridge free. OnlyKem brand cold room sliding door is well know for high cycle, durability and excellent thermal properties. Most of the cold room sliding doors are horizontal sliding doors that easy to operate manual or automatically. They are made with the CFC-free insulated PU panel, stainless steel or galvanized steel that meet EC/USDA international hygiene standards, they are are available in customized sizes and structure for temperature ranges from -36°C to 10°C.
All types of sliding doors with safety lock, escape system and  many other options. Onlykem sliding doors have the characteristics of perfect sealing, reliable, safe and easy to operate and long service life.
Features of Cold Room Sliding Door
Wide Temperature Range.

Extensive range of options.

Excellent thermal properties.

Wide range of safe coatings

Competitive factory price.

Good Appearance.

Easy to operate.

Low maintenance.

Escape system.

Longer service life.

Excellent sealing and insulation performance.

Strength aluminum alloy, durable and strong.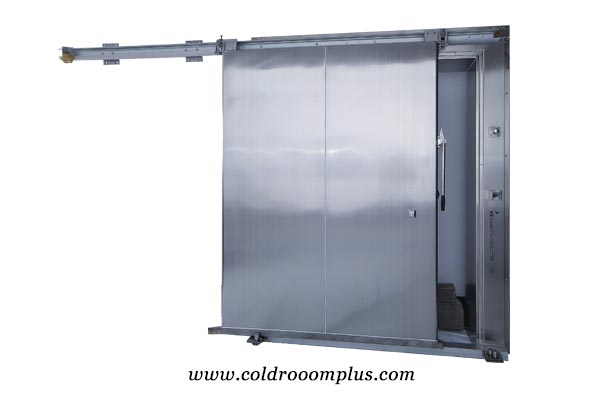 Types of Cold Room Sliding Door
There are many types sliding door like single leaf sliding door, double leaf sliding door, automatic sliding door and manual sliding door etc. All of them are designed with easy to operate escape system.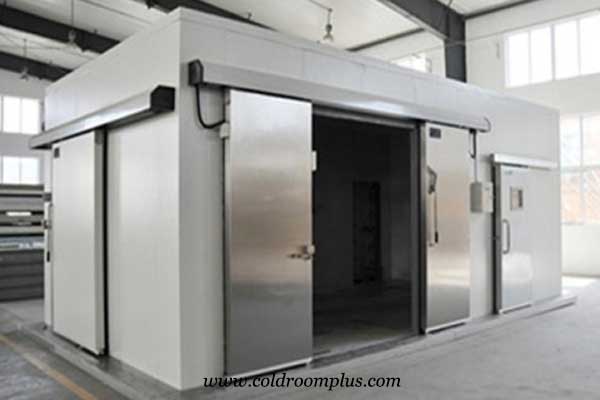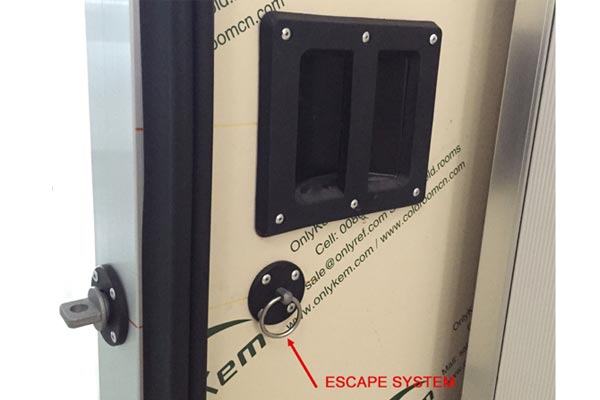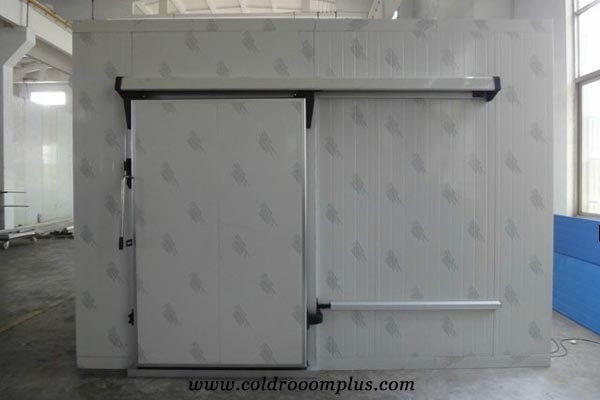 Applications of Cold Room Sliding Door
Horizontal sliding doors are commonly applied to the walk in cold room, freezer room, blast freezer room with wide range of room temperature. The cold rooms with sliding door are widely used in milk factory, slaughter factory, supermarkets and food industry like food shops, restaurants, catering unit, bakeries and ice-cream parlors, hotels.