Unit Cooler (also called air cooled evaporator) is commonly used for optimal distribution of cooled air in refrigerated cold rooms or freezer rooms, it is one of the important component of in the cold storage system. OnlyKem unit coolers are designed and manufactured for larger walk in cold room or freezer room, they may also be utilized in warehouse and other cold storage applications in the commercial and industrial refrigeration markets.
Our unit coolers are constructed of a heavy-gauge, smooth finished aluminum cabinet or galvanized steel with a copper coils, aluminum plate fin foils and permanently lubricated ball bearing fan motors with inherent thermal protection. These draw-through units are designed for ceiling mounting in cold room and are available in air defrosting, electric defrosting and hot gas defrosting configuration, the heat exchange with internal cold storage room can be achieved through inner low temperature refrigerant. OnlyKem had designed 6 series, more than 100 standard models air coolers to satisfy your demands with 15 years of experiences. ODM and OEM are also available .
Specifications of Unit Cooler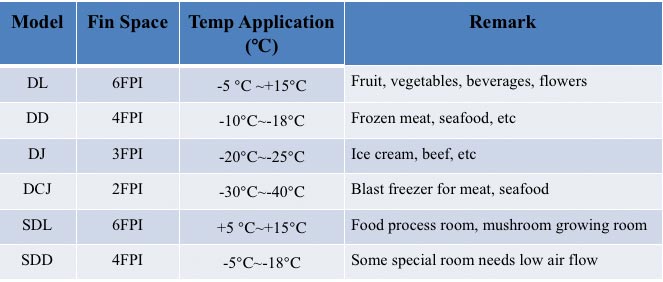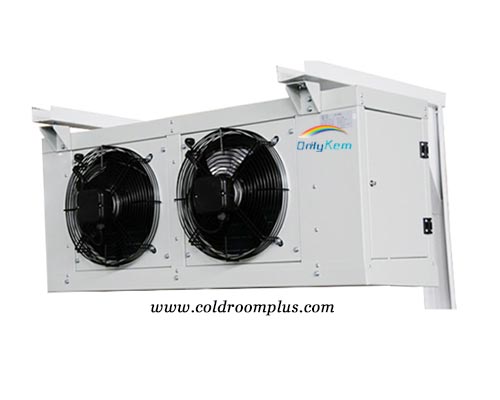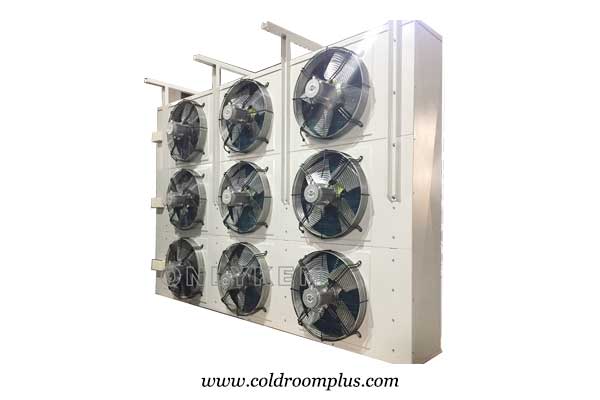 High quality G90 galvanized steel cabinet provides a heavy duty, durable structure

Hinged design make sure convenient maintenance.

High capacity 5/8″ diameter copper tube evaporator coils

High temperature applications feature 6 FPI coils for increased heat transfer. Medium temperature applications feature 4 FPI , low temperature applications feature 3 FPI evaporator coils increasing protection against air restriction due to ice formation

High efficient and totally enclosed fan motors with long reliable operation

Axial fan, permanently lubricated ball bearing fan motor, low noise, long work life.

Available in air, electric and hot gas defrost configurations

Electric defrost heaters are inserted into coil slab to provide efficient electric defrost. Heater elements are stainless steel sheathed and are self-centering, overloading thermal protection.

Both International and Chinese brand fans available.
Some Typical Unit Coolers
Unit cooler is designed mainly according to the cold room capacity, the internal temperature of cold room and the refrigerating output of  condensing unit. Followed are some typical OnlyKem unit coolers.