Walk in chiller room (also called walk in cold room) is often designed and fabricated to keep fruit, vegetable or daily food in fresh condition. The walk in chiller room temperature usually ranges from -5 to +5°C . The complete walk in chiller room consists 3 main parts including PU panels, condensing unit (refrigeration unit) and evaporator (air cooler).
PU Panels for Walk in Chiller Room
PU panels have excellent thermal performance, are resistant to moisture ingress and CFC-free. ONLYKEM has a range of core thickness, support finishings and panel joints to choose from. The PU panels can be assembled by vertical or horizontal disposition and are suitable for interior and exterior applications.
The 100mm thickness PU panels with two sides 0.5mm thickness galvanized steel is often applied for walk in chiller room. Our high quality PU panels are made with CFC free material and the foaming time is controlled within 30-40 minutes in order to keep the stable density of 40-42kg/m3  in our production processes. 
The PU panel width is often 960mm or 1000mm and the length is highly customizable according to the size of walk in chiller room.  All our PU panels are connected by cam-lock which are easy to install.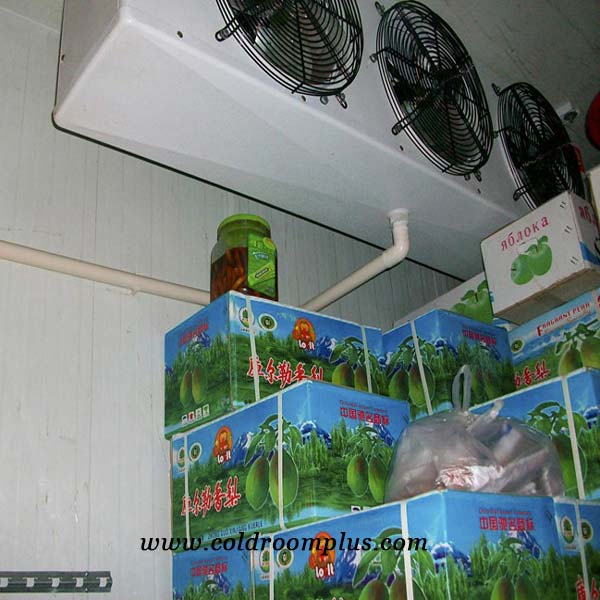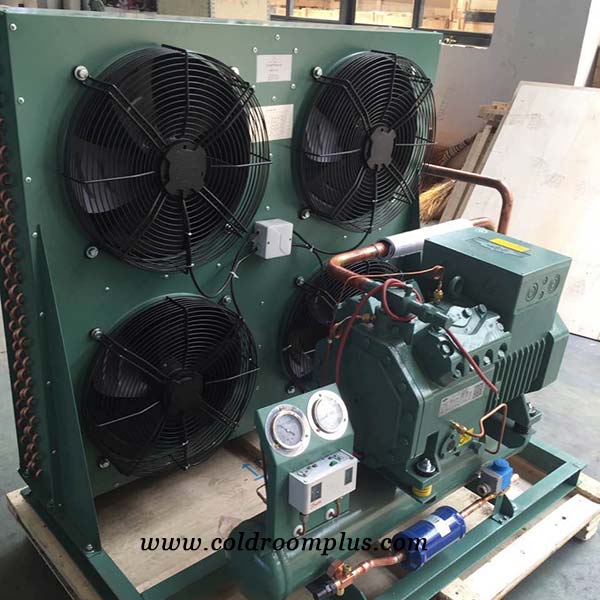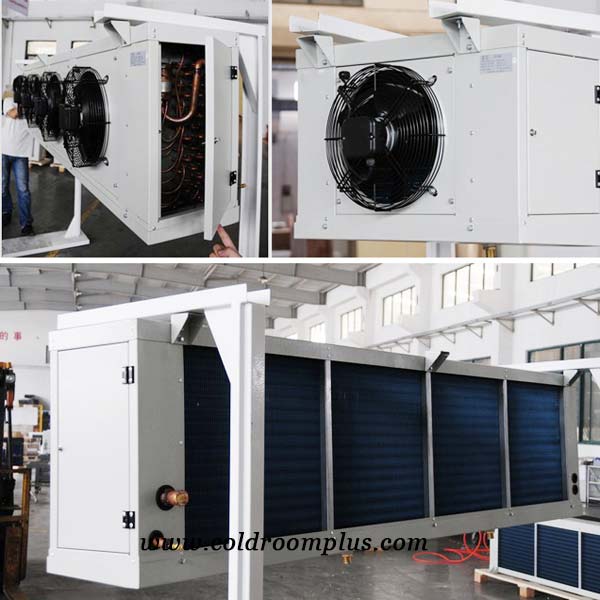 Condensing unit for Walk in Chiller Room
The compressor brand and condensing unit type is based on your walk-in chiller room size and the voltage in your country. Generally, we recommend to use Copeland or Bitzer compressor which have a best quality and reasonable price .
Evaporator for Walk in Chiller Room
DL model evaporator will be more suitable for walk in chiller room. The evaporator shell can be made with galvanized steel with painting, stainless steel and aluminum steel.  Blue fin with hydrophilic aluminum foil has a good anti-corrosion effect.
OnlyKem Technology Co., Ltd is one of the leading cold room and freezer room designer and manufacturer in China, who has more than 10 years industrial experience. We had provided many types of effective and states of the cold room and key parts to over 36 countries. We are not only manufacturing best quality cold room products but also providing professional cold room and key parts design and installation service. OEM, ODM, custom design and fabrication are also available.
If you have any questions or inquiries,  please contact us at sale@coldroomplus.com we will reply as soon as possible.